We're making our own comet
10. 11. 2021, 10:00-10:35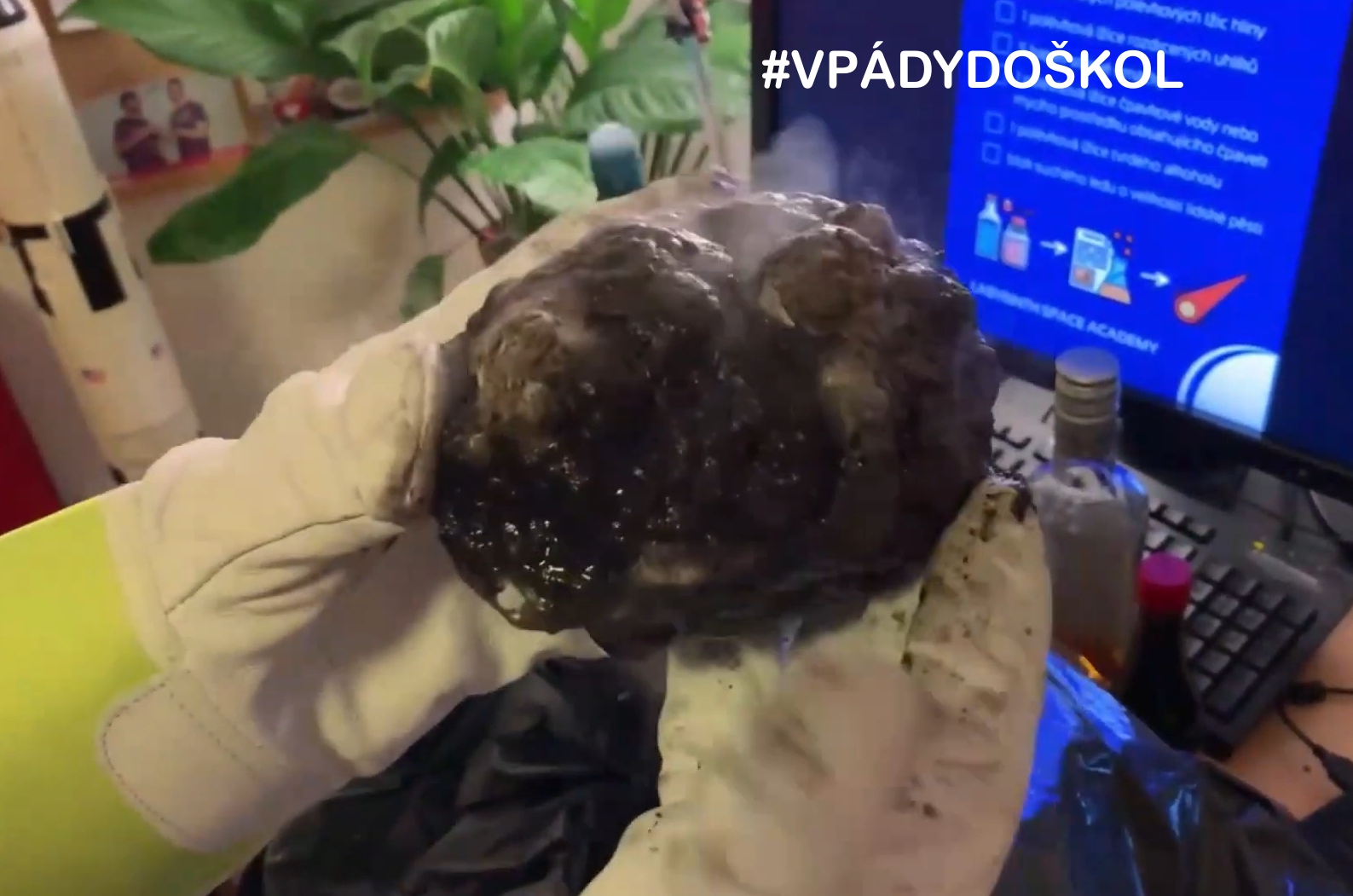 Moist water, dirt, crushed coals, soy sauce, alcohol and a block of dry ice the size of a man's fist. These are the ingredients to make a comet nucleus. Find out what it is, what it looks like and, most importantly, what processes take place in it in this online lecture.
You can watch the lecture at the following link: We're making our own comet LIVE.
A recording will be available for viewing after the lecture here.
Presented by Jan Spratek from Planetum Prague